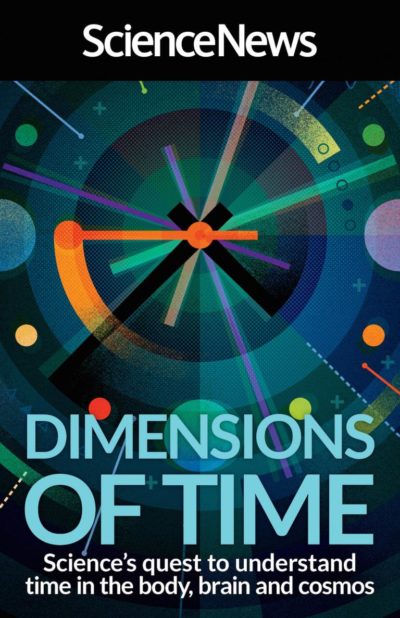 Dimensions of Time
Science's Quest to Understand Time in the Body, Brain and Cosmos
Science News curates a fascinating collection of articles that explores the elusive subject of time and its influence on human life.
Dating back to ancient history, humans have been captivated by the concept of time. From the earliest Egyptian sundials to today's state-of-the-art atomic clocks, we have meticulously chronicled its passage and pondered its effect on our lives. In spite of its constant presence in our day-to-day routines, time remains a mysterious and often confounding force.
This anthology of articles, collected throughout Science News' publication history, tackles countless compelling questions: Where does the concept of time come from? Why does it only flow in one direction? Is time travel possible?
Since 1921, Society for Science & the Public has facilitated global understanding of important scientific discoveries and issues. Since the first publication of the Science News-Letter in 1922, they have grown their audience to millions of readers each year. Now, Science News exposes new readers to thrilling concepts and innovative theories in Dimensions of Time.
Science News