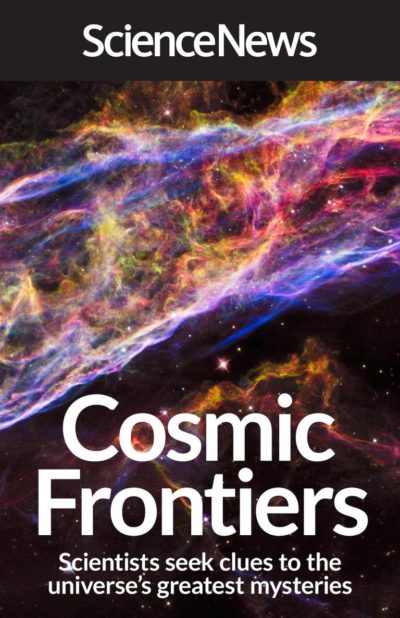 Cosmic Frontiers
Scientists Seek Clues to the Universe's Greatest Mysteries
Explore the mysteries of the cosmos with this captivating anthology from Science News.
Since Edwin Hubble discovered the great distance to Andromeda, our conception of the universe has grown dramatically. No longer bound by the confines of the Milky Way, astronomers and physicists began to study areas of the cosmos much further from home. Our new knowledge and technology have provided us with answers to many astronomical puzzles, but they have also opened the door to countless questions.
This extensive collection of articles from Science News delves deep into the mysteries of the universe. Tackling topics from the Big Bang to black holes, and the elusive material known as dark matter, it answers questions and explores still-developing theories. Cosmic Frontiers is perfect for anyone with an interest in the history and fate of our universe.
Since 1921, Society for Science & the Public has facilitated global understanding of important scientific discoveries and issues. Since the first publication of the Science News-Letter in 1922, they have grown their audience to millions of readers each year. Now, Science News exposes new readers to thrilling concepts and innovative theories in Cosmic Frontiers.
Science News