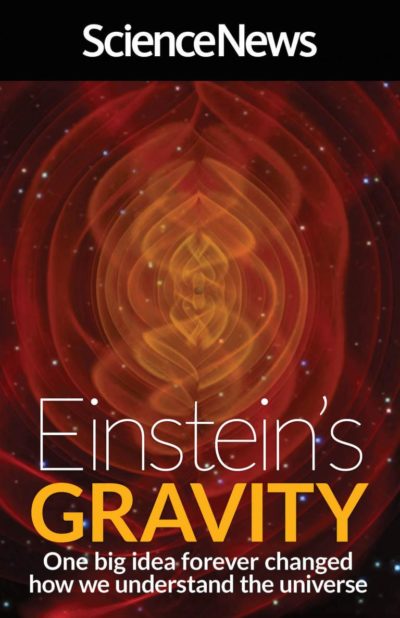 Einstein's Gravity
From Science News comes a captivating anthology of articles exploring the concept of gravity and Albert Einstein's enduring influence on the way humans understand it.
From the ancient Greeks to Galileo to Sir Isaac Newton, gravity has long fascinated scientists and laypeople alike. One of the most mysterious forces in the universe, gravity as a theory has developed and changed over the centuries, but no single person has had as much to do with its evolution, and our understanding, as Albert Einstein.
This collection of articles from the Science News archive looks at Einstein's development of the general theory of relativity and considers its impact. Thanks to his revisions of Newton's theories, we have come to predict and understand phenomena such as gravitational waves, black holes, and the expansion of the universe. But Einstein did not just provide explanations—his work has raised new questions that scientists continue to investigate today.
Since 1921, Society for Science & the Public has facilitated global understanding of important scientific discoveries and issues. Since the first publication of the Science News-Letter in 1922, they have grown their audience to millions of readers each year. Now, Science News exposes new readers to thrilling concepts and innovative theories in Einstein's Gravity.
Science News