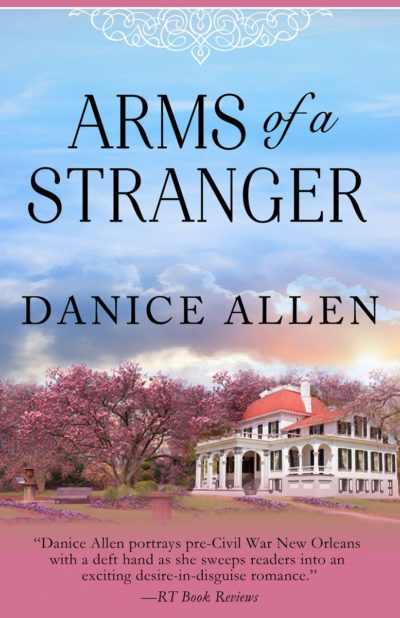 Arms of a Stranger
The lure of intrigue leads a young woman down a path of danger and into the passionate embrace of a daring stranger.
Bored with the dull suitors and shallow admirers of London, Anne Westin sets out for New Orleans in search of a new kind of man. She finds what she's looking for in the form of a brave stranger who helps a family of slaves escape—before pulling Anne into the shadows to steal a kiss.
Lucien Delocroix, the careless, lazy son of a wealthy plantation owner, is more concerned with the cut of his coats than the running of his estate. And yet, Anne knows there is more to the charming dilettante than meets the eye, and that he's willing to risk everything for what he knows to be right.
Swept into the secret life of a daring rogue, Anne finds herself drawn to the excitement of danger—and the fervor of passion.
Allen, Danice