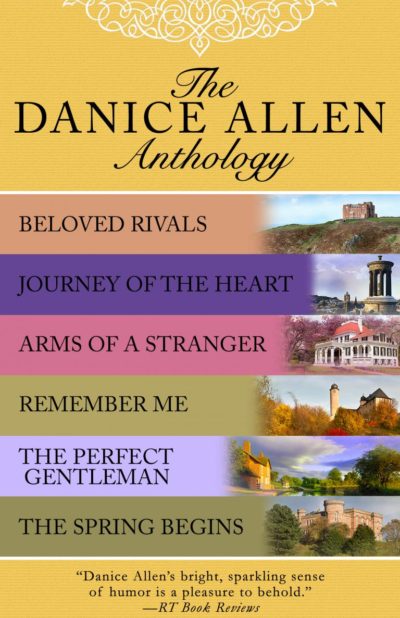 The Danice Allen Anthology
Can't afford a trip to Scotland and a time machine? Danice Allen's sumptuous Regency romances are the next best thing.
"Danice Allen delivers characters who come alive from the pages and work their way into your heart." —RT BOOK REVIEWS
Author of the award for best Harlequin American of the Year with WAKE ME WITH A KISS, Danice Allen has mastered blending history and passion.
Her heroines travel the earth, frequently winding up in dangerous lands with even more dangerous men. But it's in that risk that true temptation ignites, and where Danice Allen's readers discover the beating hearts and wild hungers that make her one of the most compelling romance writers today.
Allen, Danice