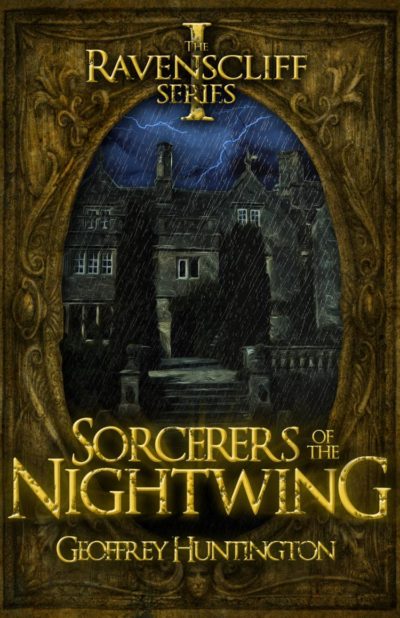 Sorcerers of the Nightwing
The Ravenscliff Series - Book One
The Ravenscliff Series, #1
In a house haunted by the paranormal, only one boy stands in the way of the nightmares.
"The terror begins on page one and never stops! This is my kind of book – filled with magic and dozens of frightening surprises." —R.L. Stine
"A rich, riveting and sophisticated read. Readers will be hypnotized by its brew of New England Gothic, character driven suspense and childhood magic. I am hungrily waiting for the further adventures of Devon March." — Christopher Rice
Devon March has grown up knowing two things: the monsters in the closet are real, and he is stronger than they are. But at fourteen years old, he still doesn't know why.
Now an orphan, Devon has been sent to live at Ravenscliff Manor with the foreboding Amanda Muir Crandall, her troubled nephew Alexander, and her feisty daughter Cecily. In the dark seaside mansion, plagued by ghosts, Devon learns the answers to at least some of his questions. Namely, his birthright as a sorcerer of the Order of the Nightwing, a three-thousand-year-old tradition of mysticism and magic, with roots that run deep in Ravenscliff. Living in the most mysterious place in a small town filled with colorful characters, Devon will have to quickly decide who he can trust, as Ravenscliff's worst nightmare is about to return – and Devon is the last line of defense.
"Seriously scary… Best described as Buffy meets teenage Goosebumps…Not for the squeamish!" —The Sunday Times London
Huntington, Geoffrey