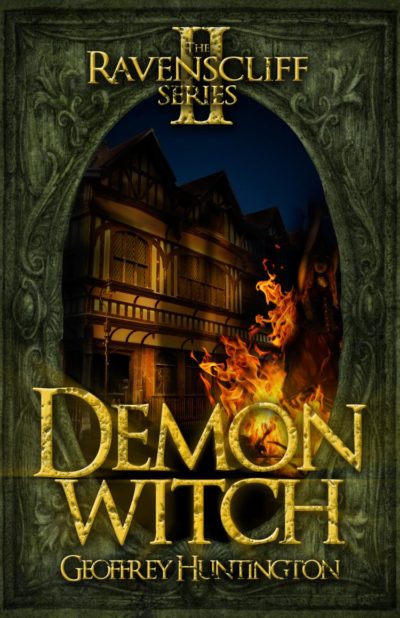 Demon Witch
The Ravenscliff Series - Book Two
The Ravenscliff Series, #2
Danger continues to lurk at Ravenscliff, as Devon March returns to face an ancient evil.
"The terror begins on page one and never stops! This is my kind of book—filled with magic and dozens of frightening surprises." —R.L. Stine
"A rich, riveting and sophisticated read. Readers will be hypnotized by its brew of New England Gothic, character driven suspense and childhood magic. I am hungrily waiting for the further adventures of Devon March." — Christopher Rice
Five hundred years ago, Isobel the Apostate was burned at the stake after waging war upon her fellow sorcerers, the Order of the Nightwing. With her dying breath she vowed she would return one day, and conquer the world.
Now, Isobel has made good on her promise, and returns to modern day Ravenscliff, where the only person who can stand between her and world domination is Devon March. Young Devon's fight takes him from Ravenscliff to Tudor England and back again, matching wits and magic against an evil that has waited five centuries for revenge. There's no escaping the endless dangers that Devon faces, and it is only with the help of a strange collection of friends and allies that he has any hope of beating back the Demon Witch.
"Seriously scary… Best described as Buffy meets teenage Goosebumps…Not for the squeamish!" —The Sunday Times London
Huntington, Geoffrey