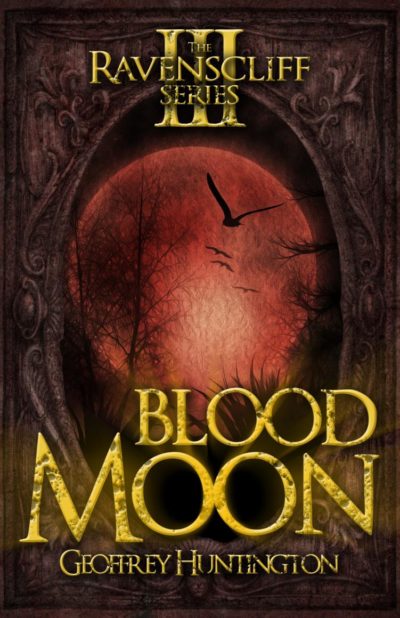 Blood Moon
The Ravenscliff Series - Book Three
The Ravenscliff Series, #3
The mystery of the Tower at Ravenscliff is at last revealed, in the long awaited continuation of The Ravenscliff Series.
A returning threat roams the halls of Ravenscliff Manor, the mad sorceress Clarissa, but she is only one of many problems facing Devon March. His budding relationship with Cecily takes a hit when he discovers she might be his (gulp!) sister, while his pal Marcus is mysteriously linked with the savage, gorilla-like beast that turns up in Misery Point on nights of the full moon.
The only way to solve these mysteries is to take another trip down the Staircase Into Time, with Devon emerging at the Ravenscliff of thirty years ago. A time when his guardian Amanda and the mysterious Rolfe are toddlers, and the Madman, Jackson Muir, is very much alive.
Huntington, Geoffrey