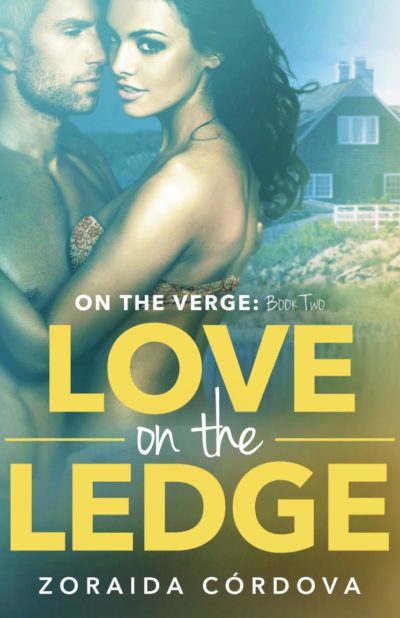 Love on the Ledge
On the Verge - Book Two
From author Zoraida Córdova comes the steamy standalone book 2 in her New Adult On the Verge series.
Sky Lopez thought she had it all—the perfect job, the perfect relationship, the perfect life…until she discovers her not-so-perfect boyfriend has been cheating on her. So when her uncle asks her to help plan his Hamptons wedding, Sky jumps at the chance, leaving all of her "perfect" future plans in the rearview mirror.
The wedding doesn't prove as good a distraction as she'd hoped, because when her relatives and friends find out she's single, they put Sky in their match-making sights. Never mind that she's only twenty four. Never mind that she doesn't want to settle for anyone other than Mr. Right. Seemingly everyone in Sky's life wants her to get married and have babies. Like, yesterday.
So when Hayden—a sweet, sexy roofer—plummets through the ceiling and practically falls into her lap, she can't help but think that maybe nice guys do just fall from the sky.
Soon Sky finds herself juggling crumbling wedding plans, the cheating ex who's trying to win her back, the cute plastic surgeon her family thinks is perfect for her, and the hot roofer she can't seem to get off her mind.
As the wedding date draws closer, Sky will need to choose one—or none—to keep herself from falling off the ledge, and maybe into love.
Córdova, Zoraida