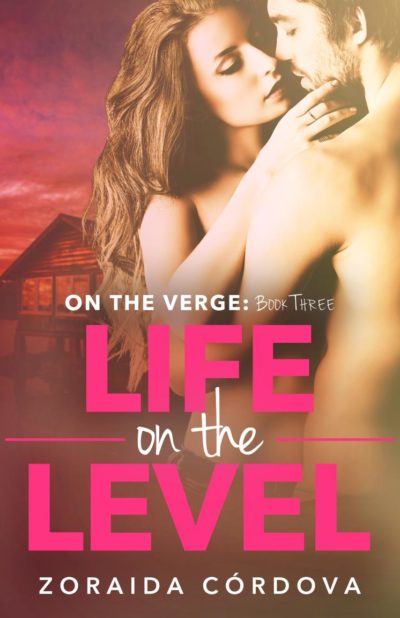 Life on the Level
On the Verge - Book Three
The tantalizing third book in Zoraida Córdova's steamy New Adult On the Verge series!
River Thomas was born a wild card. Her mother left before River hit puberty, and her alcoholic father raised her to have the best poker face in the city, but when he dies unexpectedly, River's already dangerous lifestyle spirals out of control. Six months sober, she relapses, and the resulting bender ends with her on the run from a guy looking to settle a score.
She wants to be better—needs to be better—before she ends up like her dad. The road leads her to Sun Valley, Montana, where she checks herself into a rehab center. But before her first night, she decides to go for a last hurrah, and the beautiful stranger at the bar is just what the doctor ordered.
She leaves before sunrise, and starts her ninety-day program, still thinking of his face. But her last hurrah with the guy of her dreams is also a counselor and extremely off-limits.
Their attraction is too strong to ignore, and soon she finds herself gambling with the one thing she never thought she would—her heart.
Córdova, Zoraida