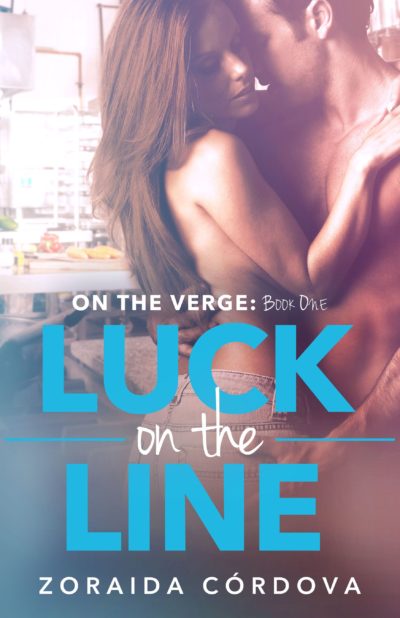 Luck on the Line
On the Verge - Book One
"With a perfect blend of humor, drama and heat, LUCK ON THE LINE is a welcome and much needed addition to the new adult genre." —RT BOOK REVIEWS
Despite her name, Lucky Pierce has always felt a little cursed. Refusing to settle for less or settle down, she changes jobs as often as she changes boyfriends. When her celebrity chef mother challenges her to finish something, Lucky agrees to help her launch Boston's next hot restaurant, The Star. Even if it means working with the infuriating, egotistical, and undeniably sexy head chef.
James loves being known as Boston's hottest bad boy in the kitchen, but if he wants to build a reputation as a serious chef, he has to make this restaurant work and keep his scandalous past out of the headlines. Getting involved with his boss's spoiled, sharp-tongued daughter is definitely not on the menu.
As the launch of The Star looms and the tension and chemistry heat up in the kitchen, they're going to need more than a little luck to keep everything from boiling over.
Córdova, Zoraida