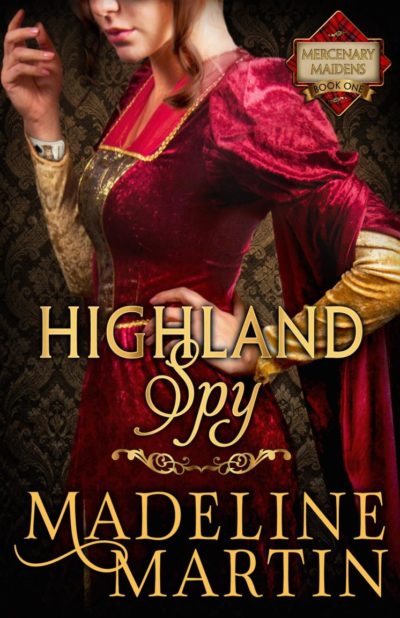 Highland Spy
Mercenary Maidens - Book One
The Mercenary Maidens Series, #1
USA Today bestselling author Madeline Martin delivers a captivating novel of passion and intrigue…
Connor Grant is in search of a lady. Not a bride, but a woman to become a skillful and seductive spy in the service of King James. In addition to being the King's personal assassin, Connor heads a group of female spies who aid him in his work, women with nothing left to lose.
Ariana Fitzroy is the perfect mark. Destitute, orphaned, and completely alone, she's missed her chance at an advantageous match at court and cheats at cards to survive. When Connor catches her in the act, he threatens to expose her, unless she joins his elite roster of spies.
She agrees and is whisked away to a deserted Scottish castle to begin her training. Ariana quickly takes to her lessons in seduction, deception, and hand-to-hand combat, but less easy to fight are her feelings of lust toward the ruggedly handsome Connor, feelings she suspects may be reciprocated.
When Connor recruits her help on a mysterious task, the pair must work together to track a dangerous target. But Ariana suspects Connor isn't telling her everything—not just about the mission, but also about his past. Will the secrets between them threaten their mission? And will they be able to fight their attraction as they wonder who they can trust?
Martin, Madeline