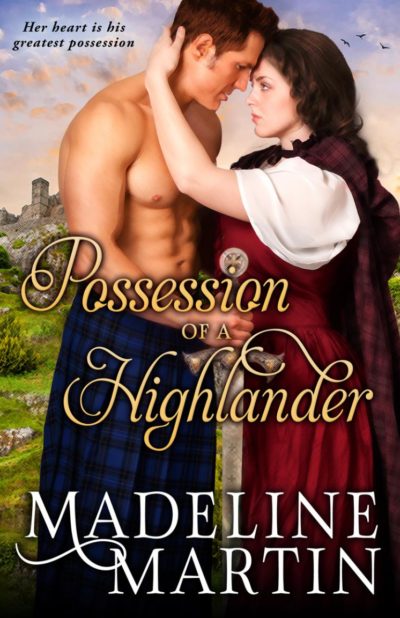 Possession of a Highlander
Heart of the Highlands, #2
Love can be the greatest possession.
Brianna Lindsay's grip on the inheritance that is rightly hers hangs by a thread. If the town finds out her father has died, Brianna will be forced into marriage with her loathsome cousin, Lord Robert, and will lose all of Edzell Castle and its lands. To protect her home, she'll have to trust a complete stranger, a brooding Highland barbarian who sweeps into Edzell with a small retinue and insists on replacing her Captain of the Guard. He proves his worth by defeating her men and she has no choice but to accept his offer.
Though his motives are suspect, Colin MacKinnon has nobility in his blood and good intentions in coming to Edzell. He seeks his own kingdom, one to rival his father's, and sets out to conquer Brianna in the best way he knows how—with seduction.
Brianna never thought of all the wealth she protects, the one thing she has left completely vulnerable is her heart. Colin never thought that of everything he stands to achieve, he might have to face the unexpected pain of loss. Together, they must navigate a treacherous world of spies and intrigue, of legacy and fidelity, of love and betrayal, to find what is truly worth possessing.
Martin, Madeline