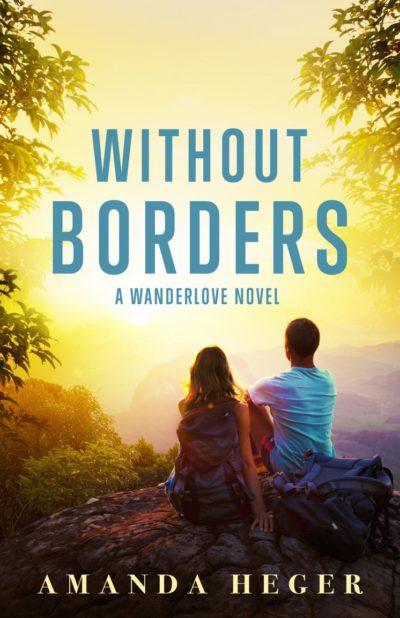 Without Borders
A Wanderlove Novel
For Annie London, a month in a Central American rainforest means handing out mosquito nets, giving medical aid, and teaching children about the birds and the bees. With any luck, it will also land her application in the "accepted" pile at a top-tier medical school. But as soon as she steps off the plane, Annie realizes her bug spray, feeble Spanish, and medical supplies won't help her deal with her new feelings for Felipe—her best friend's older brother, who's much hotter than she remembers, and who also happens to be the doctor in charge of the trip.
Gawking "volun-tourists" may keep his family's medical clinic afloat, but Dr. Felipe Gutierrez doesn't have to like them. Or the way they make snap judgments about his practice and the people he cares for. But when his old crush, Annie, shows up to volunteer, her killer curves and kind smile fan the embers of a flame Felipe didn't realize he'd been carrying. A flame that makes him question all his preconceived notions.
As ideas and cultures clash, Annie and Felipe must decide how far outside their comfort zones they are willing to go—both for their work and for one another.
"This adventurous novel takes its lively characters on an immersive journey…Despite the serious nature of their mission, the story retains a light touch while still allowing moments of heartfelt caring to shine through."—RT Book Reviews
"Unique and unlike anything I've ever read, WITHOUT BORDERS is a sweet and witty romance that will warm your heart."— Melissa Brown, author of the Love of My Life series
"Heger's debut is poignant and crackles with a wry, authentic, relatable voice that will appeal to anyone who's ever felt like a twenty-something fish out of water."—Lia Riley author of the Off the Map series
"Heger gave me a refreshing, romantic read…I enjoyed every minute of it and can't wait until the next book!"—Nicole Michaels, author of the Hearts and Crafts series
Heger, Amanda