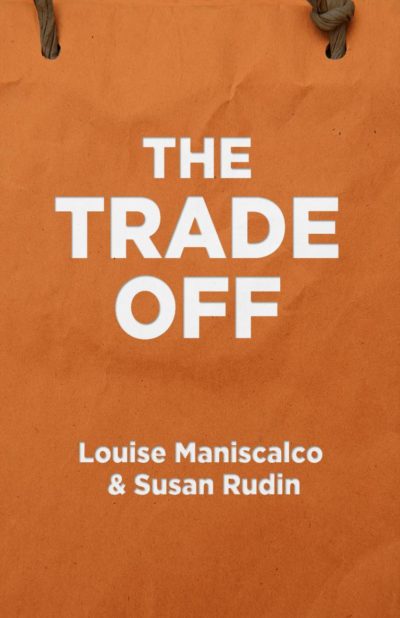 The Trade Off
"With wit and sharp insight, the authors of THE TRADE OFF provide a behind-the-scenes peek at the Machiavellian world of a luxury Manhattan store, its executives, designers, clerks—and demanding socialite customers. Told in the knowing voice of the store's ambitious shopping salon director, THE TRADE OFF is a fast-paced, entertaining read." —Dr. Joyce Brown, President of Fashion Institute of Technology
Go behind the window displays. Behind the racks. Two personal shoppers for Manhattan's biggest department stores have written a wildly dishy novel that goes behind the dressing rooms of New York's fashion elite.
At Frankel's New York, the wives of billionaires and Hollywood celebrities sip champagne while stylists and tailors cater to every whim. And one person has made it her career to help these Amex-wielding shoppers create the perfect look.
Bonnie Salerno Madden knows all of her client's preferences, whims, and fantasies. She knows the price they paid to gain access to the salon where having Bonnie as their private shopper is a first-class ticket to being the toast of the New York high-fashion social scene.
But while Bonnie is all elegance on the outside, she's barely keeping it together on the inside. A single mom to a special needs child, she needs her high-pressure job to care for her family. And when that job is put in jeopardy, Bonnie will need to make some of the riskiest choices of her life to guarantee a better future for her son, and for herself. With the opportunity to live in her own fairy tale, will Bonnie have what it takes to make the trade off?
"THE TRADE OFF is a riveting page-turner even for a non-shopper like me. The ultimate tale of New York life."—David Patrick Columbia, newyorksocialdiary.com
Maniscalco, Louise; Rudin, Susan