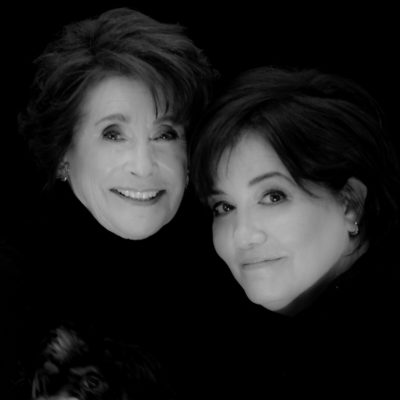 Louise Maniscalco and Susan Rudin
Louise Maniscalco While raising a special needs child, Louise worked for some of the luxury retail giants in New York, including Bloomingdales, Neiman Marcus, and Saks Fifth Avenue. At Barney's New York, she created and directed their Personal Shopping and Studio Services for motion pictures, television and advertising. Today, Louise has her own studio in Manhattan, as well as being a co-founder of Luxe Axcess, an exclusive five-star network of luxury fashion stylists gathered from the upper echelon of the luxury fashion community.
Susan Rudin is a retired retail executive who loves to shop. After moving to New York, she worked as a personal shopper in a major Manhattan department store. While raising her two daughters as a single mother, she became the director of all the shopping services in the store and its branches. Traveling to Paris with the buyers, Susan suggested purchases for her clients. Today, Susan involves herself in community and charitable causes that interest her and understands life on both sides of the register.