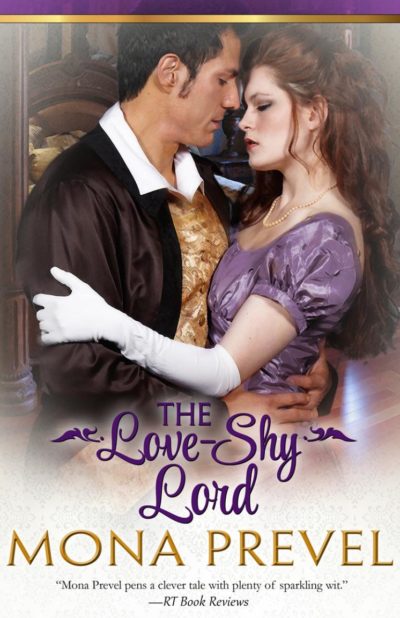 The Love-Shy Lord
Their match was impossible, but their love was inevitable.

Too tall for a society woman, Clarissa has no potential suitors—not that she needs any. She only has eyes for Marcus, viscount of Fairfax. But as a steward's daughter, Clarissa is hardly a suitable match for Marcus.
Marcus Ridley is far too appealing—and eligible—for his own good. Restlessly pursued by desperate maidens, his view of women and marriage is skewed. But then he meets Clarissa, who steals his heart with a single kiss.
Suddenly, Marcus can't get Clarissa off of his mind, and the high-society lord finds himself desperate to make the steward's daughter his wife.
Prevel, Mona