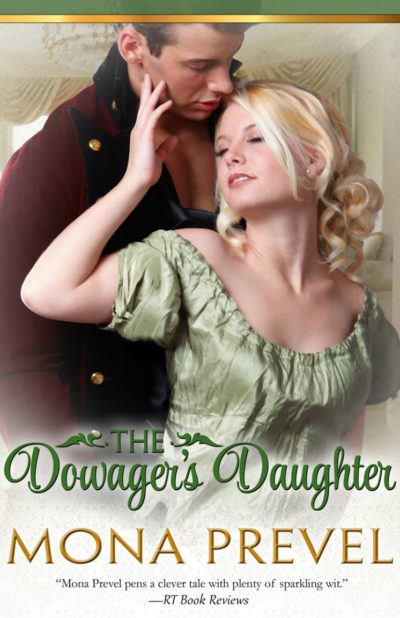 The Dowager's Daughter
Affairs of the state will soon give way to affairs of the heart.
Althea Markham shoulders many burdens of being an unattached countess—wading through the collection of gold-diggers and rogues to find a suitable husband, providing her family with a male heir, and most of all, protecting her mother, who tends to acts more debutante than dowager. As she sneaks away for illicit meetings with a mysterious stranger, Althea is determined to unveil his identity—and his intentions.
Desperate to escape from beneath the shadow of his older brother, John Ridley takes part in a daring game of espionage against the French. Posing as a smuggler, he engages with the charming Celeste Markham. But despite her winsome allure, it is her daughter, Althea, who seizes John's attention.
As affairs of the state give way to affairs of heart, John must convince Althea that she can trust him with her future, and her love.
Prevel, Mona