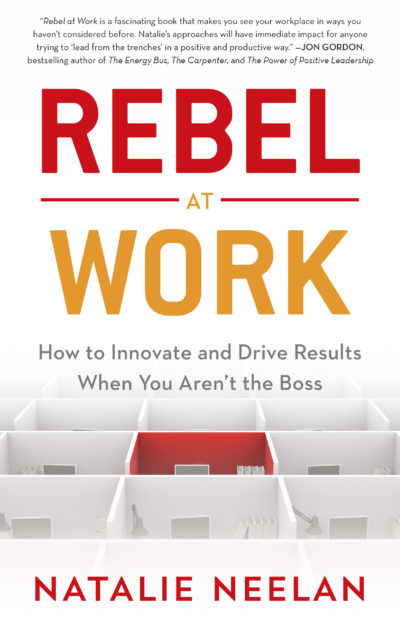 Rebel at Work
How to Innovate and Drive Results When You Aren't the Boss
Are you tired of leadership that claims to want an innovative culture, but throws up internal roadblocks against any new initiatives? If you're a frustrated employee banging your head up against a corporate brick wall, then this is the book for you.
Change in a company often happens from the inside out when valuable employees get fed up with leadership's vague direction and conflicting priorities. But as an employee, it can be difficult to know how to inspire innovation without getting further sidelined. Rebel at Work shows you how to take matters into your own hands. You'll learn:
How to understand the unwritten rules in your organization—so you can work around them
The types of corporate conformists, as well as their hardwiring—so you can mitigate their fear of change
How to bring clarity to all conversations, especially since jargon can kill promising ideas
And how to prepare step-by-step plans that increase your chances for buy-in by your leadership
Best of all, you'll learn how to find others like you in your organization to unite with and get the results you want!