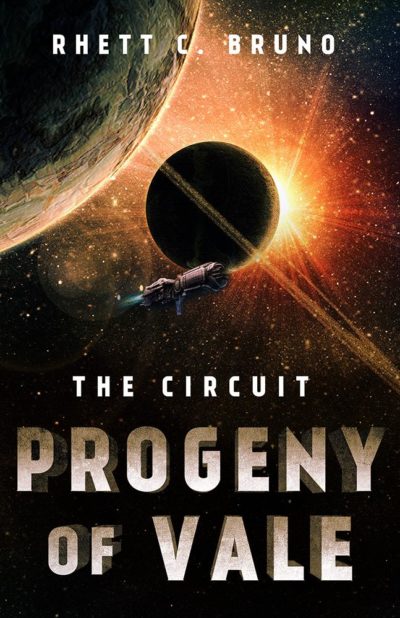 Progeny of Vale
The Circuit
In the thrilling sequel to The Circuit: Executor Rising, Cassius Vale has drawn the Circuit into open war.
After arriving on Ceres Prime, ADIM, ever the loyal companion created by Cassius Vale, is hesitant to help the Ceresians. Their hatred for his Creator will never wane and he starts to understand the danger all of Cassius' many rivals pose. ADIM must realize the true magnitude of his abilities in order to keep him safe.
When Sage Volus finds herself a captive of Cassius, she begins to struggle with her role in the coming war, and what exactly it means to be an Executor. The removal of her cybernetic implant reveals emotions she thought she'd buried too deep to be found. She must make a decision on who she truly wants to serve: Cassius Vale, The Tribune, or herself.
After breaking free of the Solar-Ark Amerigo and certain death, Talon Rayne finds himself in unusual company. His quests to hold his daughter again brings him to places he never thought he'd go—into the very arms of his people's most hated foe.
As the battle grows ever closer, threatening the all-out war that could annihilate millions, these four must determine what part they intend to play, who they will align themselves with, and what it means to be human in a universe where that means less and less.
Bruno, Rhett C.