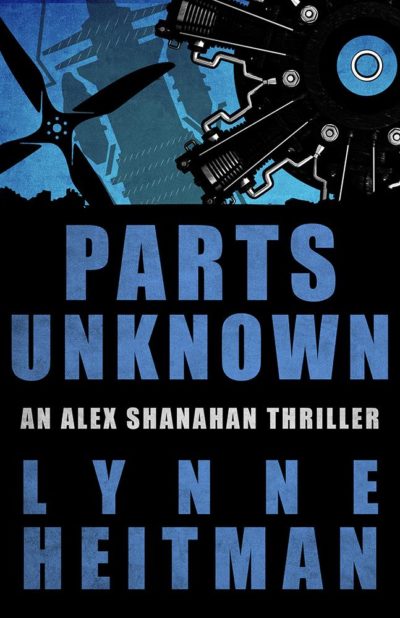 Parts Unknown
An Alex Shanahan Thriller
Alex Shanahan Thrillers, #2
Every business has a dark side.
"An intricate and explosive thriller…evocative prose..[a] tightly woven, compelling read. One of the year's most notable thrillers." —PUBLISHERS WEEKLY
Alex Shanahan accepts a new job with a Detroit start-up airline when the death of her friend John McTavish takes her on a detour to Miami. But her trip turns perilous when Alex connects John's murder to the lucrative world of black-market airplane parts.
Now Alex must walk into the darkest corner of the business she loves, where profits are valued over the lives of a planeload of passengers—and murder is the solution when millions are at stake.
In a world where one faulty part can bring down an airline and catastrophe is an acceptable risk, Alex must tread carefully, because every step she takes could be her last.
"Fast-moving and as fascinating as a natural disaster, the novel is suspenseful and electric and has the appeal of any insider story. Ms. Heitman is a former airline employee of 14 years, and her words ring true." —THE DALLAS MORNING NEWS
"Truly excellent…the best white-knuckle ride I've taken in a long time." —Lee Child, NEW YORK TIMES bestselling author of ONE SHOT
"[PARTS UNKNOWN] needs no blurbs…the book can lift off for itself." —THE BOSTON GLOBE
"Heitman melds the maze of today's airline industry with intrigue and mystery." —John Nance
Heitman, Lynne