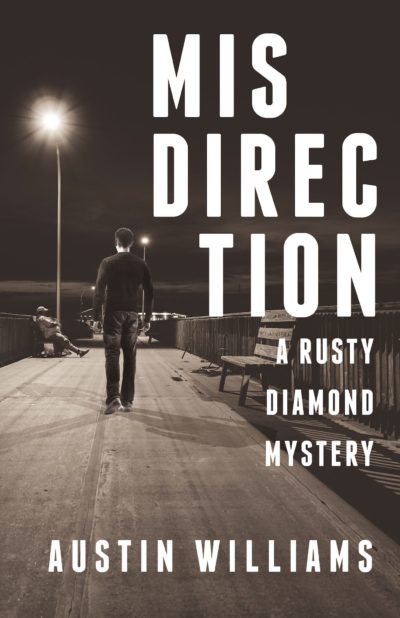 Misdirection
A Rusty Diamond Mystery
A street magician needs more than sleight-of-hand to survive getting embroiled in a murder case in this blistering novel of suspense, perfect for fans of Harlan Coben and George Pelecanos.
After years of chasing fame and hedonistic excess in the bright lights of Las Vegas, Rusty "The Raven" Diamond has returned home to Ocean City to piece his life back together. When he finds himself an innocent suspect in his landlord's brutal murder, Rusty abandons all hope of maintaining a tranquil existence. Acting on impulse, he digs into the investigation just enough to anger both the police and a local drug cartel.
As the unsolved case grows more complex, claiming new victims and inciting widespread panic, Rusty feels galvanized by the adrenaline he's been missing for too long. But his newfound excitement threatens to become an addiction, leading him headfirst into an underworld he's been desperately trying to escape.
Austin Williams creates an unforgettable protagonist in Rusty, a flawed but relatable master of illusion in very real danger. As the suspense builds to an explosively orchestrated climax, Williams paints a riveting portrait of both a city—and a man—on the edge.
Williams, Austin