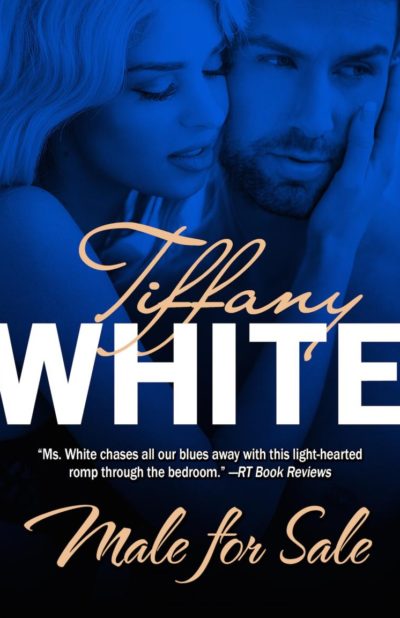 Male for Sale
When you open your wallet for love, make sure you get what you pay for.
Single in Chicago, Noelle Perry doesn't see the harm in going to a bachelor auction. It's for a good cause, and if she's going to write a fat check, it might just get her out of the house and across from a charming guy for one evening, right? Besides, she needs a date for her younger sister's wedding—someone she can bring home to the family.
But when she signs her check, she doesn't realize that she's bid on the wrong man! She meant to select the guy her dad would love: conservative businessman in a three-piece suit. Instead, she bought a sexy bad boy in a black leather jacket.
At least she wouldn't have to go solo to the wedding and suffer everyone's pitying looks at the older sister still on the shelf. And surely Hunter Aston, the bad boy, could act like a gentleman for a few hours and look at her adoringly. Right?
White, Tiffany