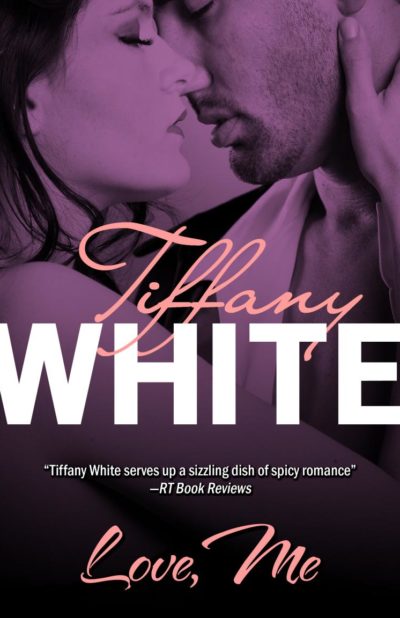 Love, Me
"LOVE, ME is humorous and fast-paced; a book that will disappoint the reader only because it's over too quickly." —Rendezvous Magazine
Dakota Law has a way with words. Country music's brightest star, the lyrics he writes make every woman melt.
Chelsea Stone is rock music's legendary bad girl with a mane of dark curls, red lips and flashy long legs, but that's not enough to stop a career on the skids and the big zero in the romance score.
Dakota isn't having any of it. And he definitely isn't going to write the song she so desperately needs to revive her career.
In their battle of wills, could it actually be desire that wins out?
White, Tiffany