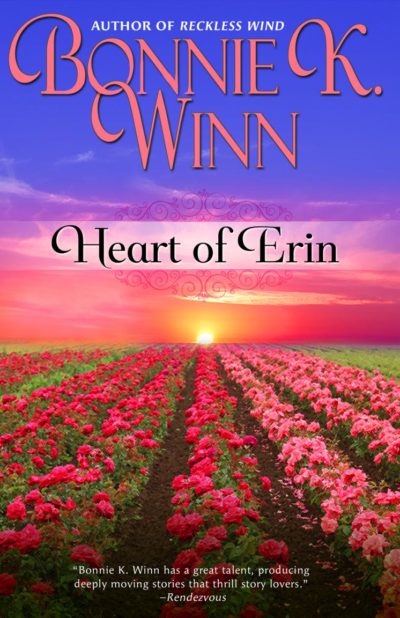 Heart of Erin
"Bonnie K. Winn has a great talent, producing deeply moving stories that thrill story lovers." —Rendezvous
When her uncle falls ill, Irish immigrant Brianna McBride is desperate to find work so that she can provide for her family—so desperate that she accepts a job from a man determined to distance himself from all things Irish, including his past.
Michael Donovan's publishing firm is in trouble. But when the lovely Brianna applies for the job of sketching Valentine cards, he realizes that her talent may be the second chance his business needs, and her charm the only chance his heart will ever want.
The prejudice of society demands that Michael and Brianna confront who they are, but their growing love will force them to confront who they are to each other. And how will they break through the toughest barriers of all—the ones they have built around their hearts?
Winn, Bonnie K.