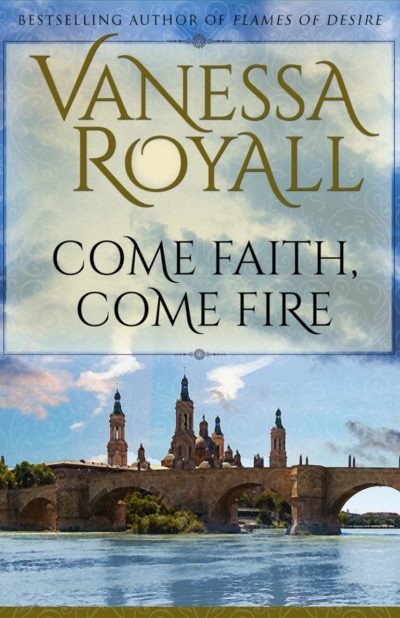 Come Faith, Come Fire
A love that burns more fierce than any holy flame threatens to engulf Spain in this scintillating historical romance.
Proud as her aristocratic upbringing, bold as the ancient gypsy blood that ran in her veins, the beautiful, golden-haired Maria saw her family burned at the Inquisitor's stake, watched her young lover, the adventurous Rafael de Alagon, forced into the priesthood.
Desperate, and bound by a forbidden love, she defied the Grand Inquisitor himself, fled across Spain with the gypsy king, was enslaved by the Blue Sultan, and escaped to entreat Queen Isabella's favor at the dazzling Spanish court.
But through all of her travels, Maria is bound to Rafael by a love more unshakeable than faith, that burns hotter than the fires of the Inquisition.
Royall, Vanessa