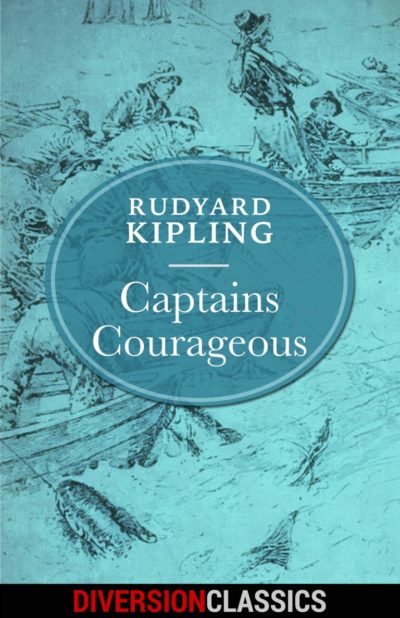 Captains Courageous (Diversion Illustrated Classics)
Part rousing sea-faring adventure, part coming of age tale, Nobel-laureate Rudyard Kipling's Captains Courageous takes readers on a journey like no other.
The spoiled teenage son of an American millionaire, Harvey Cheyne has never had to work for anything in his life. But when he falls overboard a ship heading to Europe, his world is changed forever. Saved from certain death by the gruff crew of a Gloucester schooner, Harvey must learn to live like them if he's going to survive the voyage back to his family.
A tale bursting with Kipling's signature humor and lessons of loyalty, bravery, and honor, this tale remains an essential read for any adventure lover.
Featuring an appendix of discussion questions, this Diversion Classics edition is ideal for use in book groups and classrooms.
For more classic titles like this, visit www.diversionbooks.com/ebooks/diversion-classics
Diversion Classics