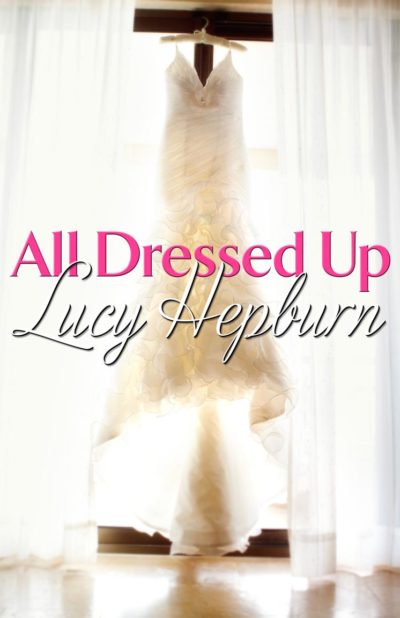 All Dressed Up
Unpredictable travel and runaway dresses create a race against the clock. Will Molly find love at the finish line?
Molly Wright is in Paris, in a romantic restaurant, with the moonlight dancing over La Seine, sitting next to her long term boyfriend Reggie…hoping he doesn't propose! She's not sure they want the same things anymore—he wants the big time, all she wants to do is design clothes.
Molly gets her wish: Reggie doesn't propose. Instead, he breaks up with her!
Her broken hearted thoughts are interrupted by a frantic message from her sister who needs a teeny tiny favour: she's getting married in Venice in two days and she wants Molly to pick up the all-important dress from the Parisian designer.
But the dress seems determined to get away from her, and transportation keeps letting her down. When film-maker Simon Foss tags along for the ride Molly thinks he's another Hollywood wannabe, and just one more distraction that Molly doesn't need. Especially when she finds herself falling for him!
Hepburn, Lucy