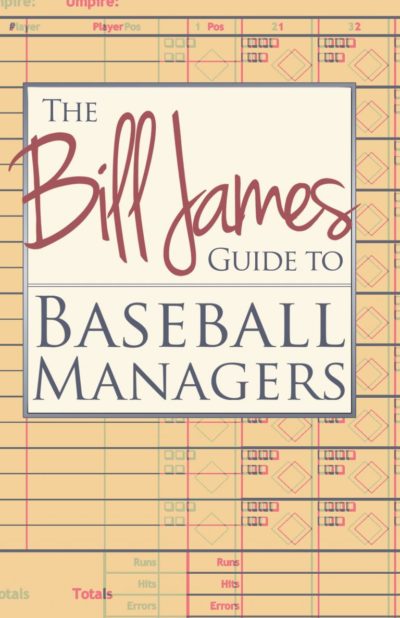 The Bill James Guide to Baseball Managers
Widely considered to be one of the greatest minds in the history of the game, Bill James has changed the way we think about the sport of baseball. In this chronicle of field generals, strategists, and occasional cannon fodder, James writes with piercing insight about the men who hold what may be the most important spot in the dugout.
NEWSWEEK once called him "The guru of baseball," and Bill James, for nearly forty years, has led the vanguard of how we measure the game. From Sabermetrics to his Baseball Abstracts, James has influenced even the casual fan all the way up to the top brass. Somewhere in the middle of that spectrum, however, is the manager, and Bill James has penned a guide on some of the most innovative and renowned men to ever hold that position.
Some of the game's greatest managers have been Hall-of-Fame players who put down a bat and picked up a lineup card: Frank Robinson, Mel Ott, Joe Cronin, Tris Speaker, Rogers Hornsby. Others have achieved greatness from their ability to assemble legendary teams: Billy Martin, Tommy Lasorda, Connie Mack, Joe McCarthy, Dick Williams, Leo Durocher. Here, Bill James explores the history of the manager, and its evolution from 1870-1990, in a decade-by-decade chronicle, examining the successes, the failures, and what baseball fans can learn from both.
THE BILL JAMES GUIDE TO BASEBALL MANAGERS is a thought-provoking, entertaining, and seminal guide to a vital part of the national pastime, written by one of its most groundbreaking iconoclasts.
James, Bill