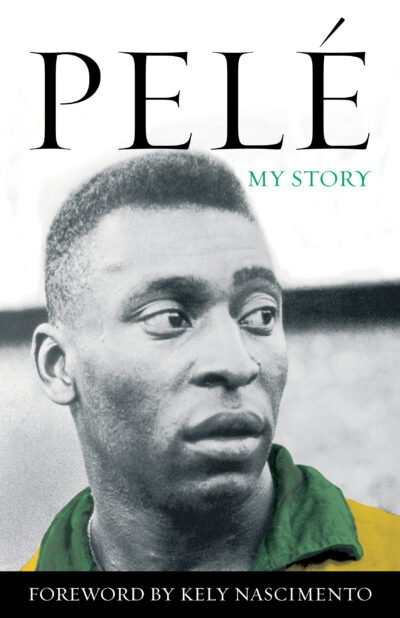 Pelé
My Story
"For an American soccer kid growing up in the '80s, Pelé transcended the game. From the moment I first saw him standing next to Sylvester Stallone and Michael Caine in Victory, there was only one star for me on that screen. Pelé's exciting memoir revives all the groundbreaking moments of the best there ever was."
—Alexi Lalas, journalist, retired professional US soccer player

The man. The legend. The autobiography.
Even people who don't know soccer know Pelé, the universally acknowledged best player of all time. Born Edson Arantes do Nascimento, "Pelé" was the youngest player to score a goal in and win the World Cup at age seventeen, the only player to win the World Cup three times, and the all-time goal scorer for Brazil. His international career helped introduce soccer to Americans, and he popularized describing the sport as "the beautiful game."
But how did this man become a global icon? In Pelé: My Story, Pelé shares in his own words the story of his incredible life and career. Told with his characteristic charm and humility, and covering all aspects of his playing days and his subsequent careers as politician, international sporting ambassador, and cultural icon, this book is the essential volume for all sports fans, and anyone who admires true rarity of spirit.
For press inquiries email [email protected]