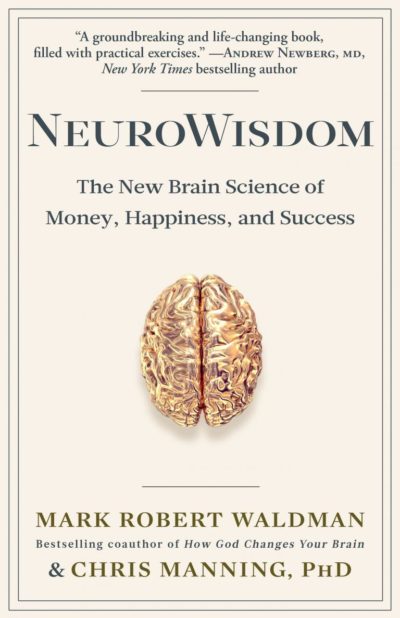 NeuroWisdom
The New Brain Science of Money, Happiness, and Success
Perfect for readers of How God Changes Your Brain, two researchers present over thirty brain exercises to help readers generate happiness and success, in business and in life.
"This remarkable book translates state-of-the art neuroscience into practical techniques that rapidly promote personal transformation. If you want to double your happiness and your income, start using these powerful brain-changing exercises today!" ―John Assaraf, New York Times bestselling author and CEO of NeuroGym
Adapted from a business school course they created for professionals, bestselling author Mark Waldman and Chris Manning present simple brain exercises, based on the latest neuroscience research, to guide readers to improvement in all parts of life, from work to home, from how we think to how we feel.
Their promise is to help people create more "wealth" in their lives, defined as the combination of money, happiness, and success. Using the latest research studied by two experts in their field, the book presents both the scientific background and sets of "NeuroWisdom" exercises that will help people reduce neurological stress and increase happiness, motivation, and productivity. The "worry" centers of the brain are turned off and the optimism circuits are turned on. Work becomes more pleasurable and creativity is increased, enabling the brain to anticipate and solve problems more efficiently.
From the cutting edge of brain science to real-world solutions, these exercises help readers gain the wisdom that leads to greater fulfillment.
Waldman, Mark Robert; Manning, PhD, Chris