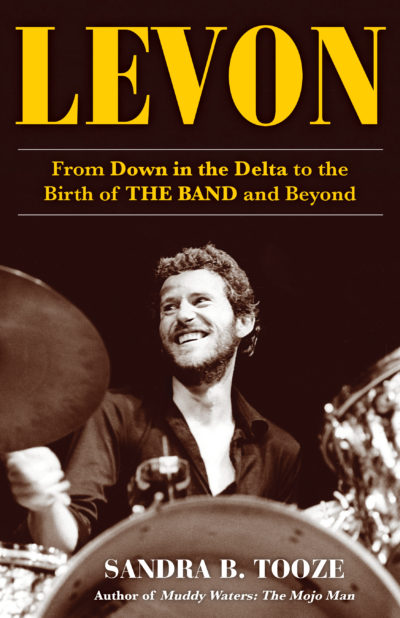 Levon
From Down in the Delta to the Birth of The Band and Beyond
The first major biography of Levon Helm, the legendary drummer and singer from The Band.
In this thoroughly researched and rigorously reported biography, author Sandra B. Tooze (Muddy Waters: The Mojo Man) digs deep into the artist's Delta roots, his youth listening to the blues, working his family's cotton fields, and his early days playing the drums and singing. At the age of 18, in the late 1950s, Levon joined rockabilly wild man Ronnie Hawkins and his band, The Hawks, and toured around the Canadian music circuit.
It was in Canada where a young Robbie Robertson yearned to join the high-living group, eventually breaking his way in. Through Levon's friendship and mentorship, Robbie would grow in influence and become instrumental in The Hawks gaining the attention of Bob Dylan who, at the time, was looking for a band to back him for his move from acoustic to electric rock. The Hawks would perfectly fit the bill.
The book chronicles how this tour with Dylan would change the band forever, marking the beginning of "The Band" and everything that came after, including the bitter falling out between Helm and Robertson. In Tooze's hands, Levon's story is penetrating, objective, definitive and skillfully told. It will appeal to any fan of The Band, Bob Dylan, and the history of rock and roll.