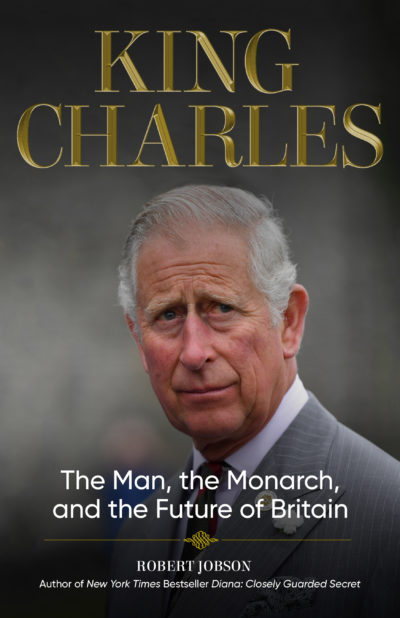 King Charles
The Man, the Monarch, and the Future of Britain
An explosive and revealing new biography of Britain's future king by the journalist dubbed "the Godfather of royal reporting" by the Wall Street Journal.
With exclusive interviews and extensive research, King Charles delivers definitive insight into the extraordinary life of His Royal Highness, the Prince of Wales, as he nears the throne at a watershed moment in modern history and in the British monarchy.
New York Times bestselling author Robert Jobson debunks the myths about the man who will be king, going beyond banal, bogus media caricatures of Charles to tell his true story. Jobson―who has spent nearly thirty years chronicling the House of Windsor, and has met Prince Charles on countless occasions―received unprecedented cooperation from Clarence House, the Prince's office, in writing this illuminating biography.
King Charles divulges the full range of the Prince's profoundly held political beliefs: the United Kingdom's special relationship to the United States, climate change, Brexit, and immigration―to ultimately portray the kind of monarch Charles III will be. Jobson taps a number of sources close to the Prince who have never spoken on the record before, plus members of the Royal Household who have served the Prince during his decades of public life.
This comprehensive profile also reveals the plans for Charles to serve as Prince Regent once the Queen turns ninety-five; how at her insistence he already reads all government briefings; and why he feels it is his constitutional duty to relay his thoughts to ministers in his controversial "black spider memos." Moreover, King Charles reveals the truth about the Prince's deeply loving but occasionally volatile relationship with his second wife and chief supporter, Camilla.
The result is an intriguing new portrait of a man at last on the cusp of kingship.