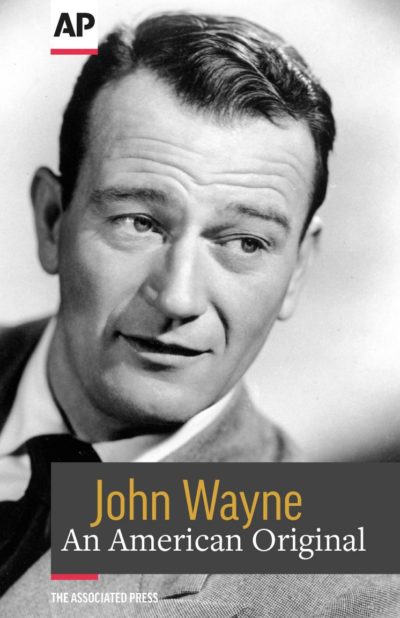 John Wayne
An American Original
Throughout his career John Wayne was one of America's most popular and most prolific movie stars—the rugged, two-fisted hero of nearly 200 films and a symbol of American values, vitality, and determination; liked and admired even by those who did not always agree with him.
"John Wayne: An American Original" traces the Duke's personal and professional life from assistant prop man to the most popular and successful box office star in the history of film. The Associated Press covers many aspects of the Hollywood icon's career and personal life including his extensive work with director John Ford; the brawls he had with close friend Ward Bond; his ventures as film producer and director; the ups and downs of his three marriages; his victory over lung cancer; plus a host of fascinating behind-the-scenes moments captured on film and in the candid comments of John Wayne's friends and colleagues.
The book opens with an intimate foreword by John Wayne's longtime friend and fellow icon, Jimmy Stewart, and ends with a complete filmography. Photographs are featured from the archives of The Associated Press.
"John Wayne: An American Original" captures the unique spirit of the man and is a must-have for any fan of the legendary Duke.
The Associated Press