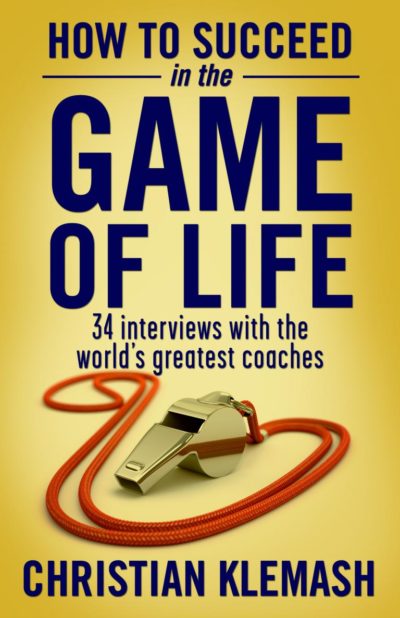 How to Succeed in the Game of Life
34 Interviews with the World's Greatest Coaches
Some of the hardest and most enduring lessons are learned on the field, but they don't have to stay there. In HOW TO SUCCEED IN THE GAME OF LIFE: 34 INTERVIEWS WITH THE WORLD'S GREATEST COACHES, Christian Klemash collects the practical wisdom and uplifting stories from the best teams and their coaches, showing how determination and belief in oneself can guide your life.
For two years, Klemash tirelessly tracked down the nation's top coaches from the college, professional, and Olympic levels to record their philosophies on life, both on and off the field. What resulted was a book that distills the discipline and never-give-up attitude of the world's finest athletes into an inspiring, easy-to-read collection.
From the hearts and minds of legendary coaches such as John Wooden, Joe Torre, Bill Cowher, Tony Dungy, and Red Auerbach, Christian Klemash reveals how these winners have made athletes from all walks of life into legends in their own right. These same lessons promise everyday people success through hard work and dedication.
Filled with character, stories of triumph, and indomitable spirit, this book is sure to inspire anyone who will not accept second-best.
Klemash, Christian