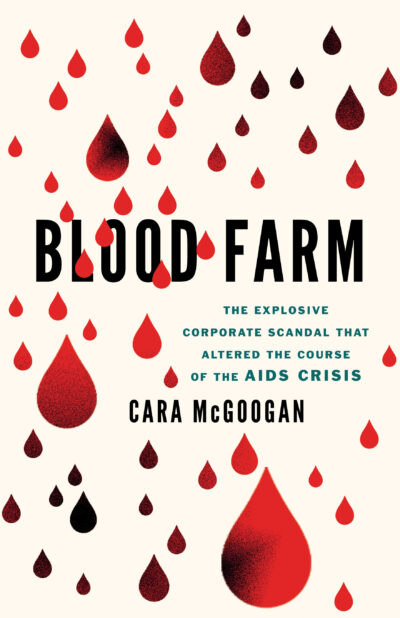 Blood Farm
The Explosive Big Pharma Scandal that Altered the AIDS Crisis
The shocking story of how corporate greed and political corruption turned a miracle cure for hemophilia into a deadly poison.
In the late 70s and early 80s, people with hemophilia believed they were living in the golden age of medical treatment. While earlier hemophiliacs risked death at routine dentist appointments, modern patients had Factor VIII—a miracle medication whose blood clotting protein could save them from debilitating, sometimes lethal, bleeds. What doctors and patients didn't know was that pharmaceutical companies like Bayer and Baxter were harvesting Factor VIII from blood collected on skid row, in night clubs, and in prisons during the growing AIDS crisis. The companies knew these high-risk donors, who were paid with cigarettes or small sums of cash, could contaminate the drug. But, miracles are a lucrative business, so they knowingly sold the product and effectively played Russian roulette with hemophiliacs' lives. At Treloar's, a British school for children with disabilities, half of the 122 students with hemophilia were infected with HIV. At least 72 have died from their infections, just thirty-two are still alive. In America, some 8,000 people with hemophilia contracted HIV; just over 700 are alive today.
Award-winning journalist Cara McGoogan follows the twisting trail of tightlipped executives and missing documents to bravely ask if the line of corruption could have been broken, whether people could have been saved, and, ultimately, who is to blame for the thousands of unnecessary deaths. McGoogan not only uncovers the scandal of Factor VIII but also exposes a sweeping blueprint for corporate greed and malfeasance that, from the opioid crisis to vaping addictions, reverberates in our lives today. This is a deeply human story that draws a deft portrait of the victims whose lives were ruined by Factor VIII, the doctors who had to reckon with their mistakes, the inmates and willing donors who learned of their compliance too late, and the courageous whistleblowers, survivors, and lawyers who daringly fought for justice.