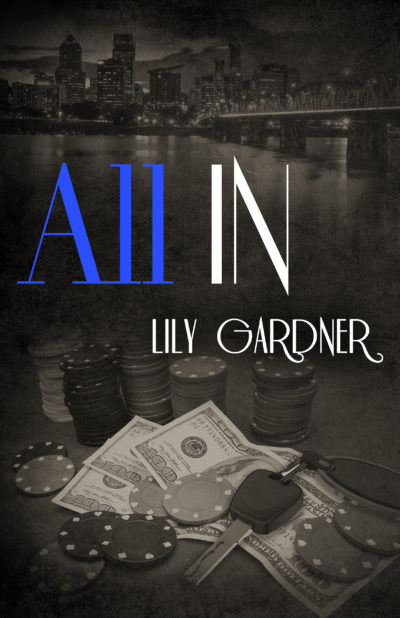 All In
The third noir mystery featuring P.I. Lennox Cooper, a smart detective, a smart poker player, and one of today's boldest heroines in the sorority of lonesome gumshoes.
"Gardner has created a modern P.I. in time honored tradition, and the result is both fresh and grounded. Lennox Cooper, her protagonist, is crafty, intelligent, resourceful, bold and tenacious. . . . The locale and ambiance are detailed to perfection." —Carolyn Lane, Murder by the Book
Flinty ex-cop, poker-playing, private detective, Lennox Cooper stands alone in championing Tomek Jagoda, darling son of a Portland crime family, accused of murdering his high-living girlfriend.
The cops have proof that will send Tomek to prison for life, and prosecuting the case is a Viking goddess of a woman, as smart as she is stunning, who draws everyone's adoration. Next to her, Lennox feels like a garden gnome. Even August Kline, Lennox's boss and Tomek's defense attorney, is ready to throw Tomek under the bus in a plea deal that carries a ten-year sentence just to court the prosecutor.
What is it about Tomek-big as a tool shed and twice as dumb-that convinces Lennox of his innocence?
As Lennox unwinds all the lies surrounding the case, she sees deeper into Tomek's humanity and into her own. She realizes that she's in love with the defense attorney who's in lust with the prosecutor. Lennox bets her job, her love, and her own safety to find the killer.
She's all in.