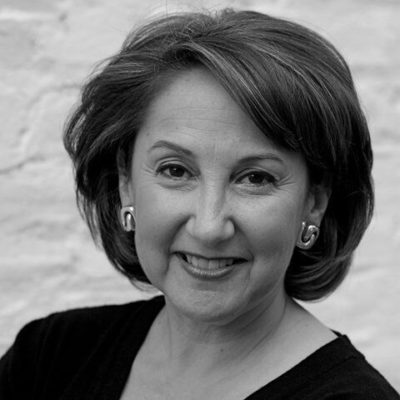 Sari Horwitz
Sari Horwitz covers the Justice Department for The Washington Post where she has been a reporter for 30 years. She won the American Society of News Editors Distinguished Writing on Diversity Award for her 2014 series on justice on Native American lands.
Sari has been awarded the Pulitzer Prize three times. In 2002, she shared the Pulitzer for investigative reporting for a series exposing the District of Columbia's role in the neglect and deaths of 229 children placed in protective care. The series prompted an overhaul of the child welfare system and a new wing of D.C. Superior Court for children and families. Sari also co-wrote an investigation of D.C. police shootings that revealed that D.C. police officers shot and killed more people per resident in the 1990s than any other large American city police force. The series won the 1999 Pulitzer for Public Service and the 1999 Selden Ring Award for investigative reporting. It led to a Justice Department investigation of all DC police shootings in the 1990s and new training of all officers. In 2008, she was part of a team awarded the Pulitzer for breaking news coverage of the shooting rampage at Virginia Tech.
In 2003, she co-authored the book Sniper: Inside the Hunt for the Killers Who Terrorized the Nation. She also co-authored the 2009 book, Finding Chandra: A True Washington Murder Mystery. She wrote a chapter for the 2007 book, Being a Black Man: At the Corner of Progress and Peril. Among Sari's other awards are the Robert F. Kennedy Grand Prize for reporting on the disadvantaged and the Investigative Reporters and Editors top award, the IRE Medal. In 2010, she was part of a team that won the Investigative Reporters and Editors Freedom of Information Award for a year-long series, "The Hidden Life of Guns," which was published as an e-book, Guns in America.
At The Washington Post, Sari has reported on crime, police, legal issues, education and social services for the local and national staffs and the Post's Investigative unit. She previously worked at Congressional Quarterly.
Sari is a native of Tucson, Ariz., graduated from Bryn Mawr College and holds a master's degree in politics, philosophy and economics from Oxford University. She has one daughter, Rachael Schultz, and lives in Washington, D.C. with her husband, William Schultz.