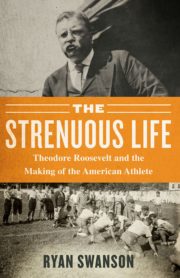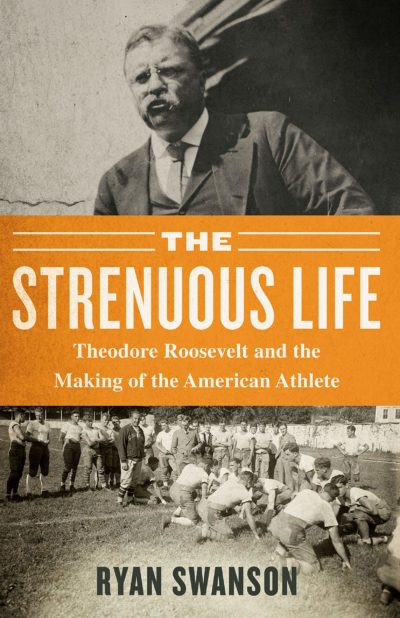 The Strenuous Life: Theodore Roosevelt and the Making of the American Athlete by Ryan Swanson
On sale 8/20/19
In full and intricate detail, featuring an amazing cast of characters from the worlds of politics, athletics, entertainment and more, this is the story of how President Theodore Roosevelt helped shepherd in an American sports and fitness revolution.
"It seemed as if Theodore Roosevelt's biographers had closed the book on his life story. But Ryan Swanson has uncovered an untold chapter." – Johnny Smith, coauthor of Blood Brothers: The Fatal Friendship between Muhammad Ali and Malcolm X.
Buy the book: Amazon | Barnes & Noble | Indiebound
---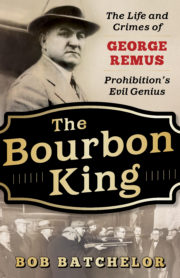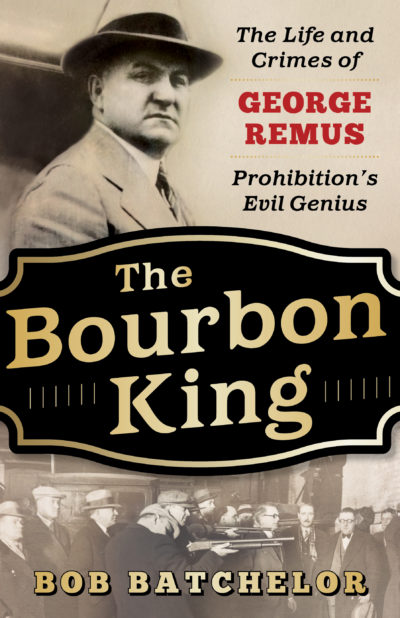 The Bourbon King: The Life and Crimes of George Remus, Prohibition's Evil Genius by Bob Batchelor
On sale 9/3/19
Love, murder, mountains of cash, bribery, political intrigue, rivers of bourbon, and a grand spectacle like few before it, the tale of George Remus transcends the era and provides readers with a lens into the dark heart of Prohibition's "Bourbon Trail," the thirst of the American people, and their fascination with crime.
"Guns, ghosts, graft (and even Goethe) are all present in Bob Batchelor's meticulous account of the life and times of the notorious George Remus. Brimming with liquor and lust, greed and revenge, this entertaining book might make you reach for a good, stiff drink when you're done." – Rosie Schaap, author of Drinking With Men
Buy the book: Amazon | Barnes & Noble | Indiebound
---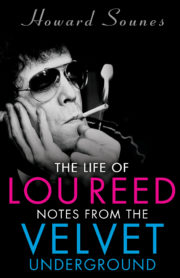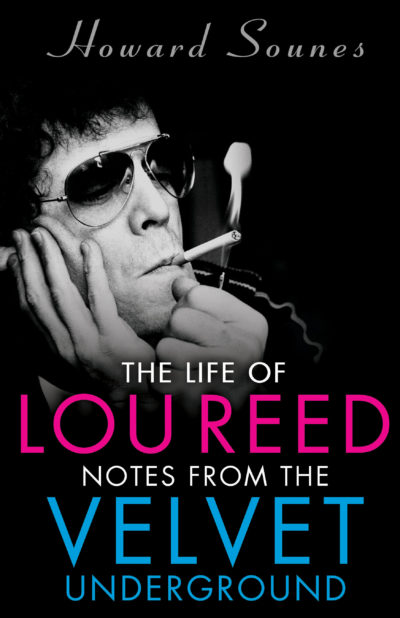 The Life of Lou Reed: Notes from the Velvet Underground by Howard Sounes
On sale 9/3/19
In the course of his deep research into Reed's life, from a humble upbringing on Long Island to death from liver disease in 2013, Howard Sounes interviewed more than 140 people who knew the artist intimately―some of whom have not spoken publicly about him before. With new revelations from former wives and lovers, family members, fellow band members and celebrities, and music industry figures, this book offers an updated, unfettered look at Reed's creative process, his mental health problems, his bisexuality, his three marriages, and his addictions to drugs and alcohol. Featuring previously unpublished photographs of some of Reed's most private moments, this is the definitive account of one of rock 'n' roll's most complicated and brilliant prophets.
"Controversial…Sounes' book pushes the standard Reed narrative." – The New York Times
Buy the book: Amazon | Barnes & Noble | Indiebound
---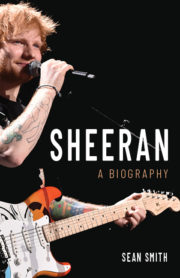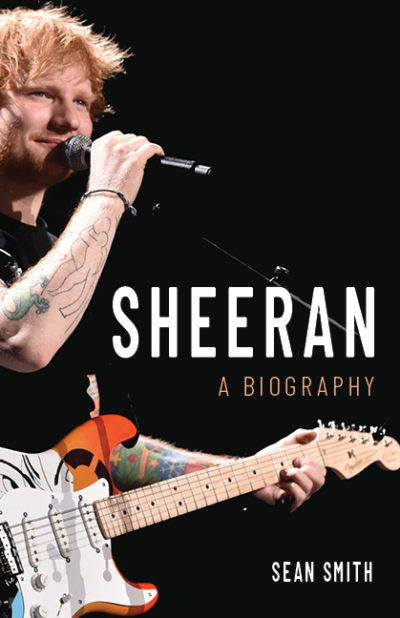 Sheeran: A Biography by Sean Smith
On sale 10/1/19
The first comprehensive adult biography of the beloved, redheaded "Shape of You" songster, complete with exclusive interviews and all-new research!
"Smith celebrates Sheeran's life, highlighting his marriage to his childhood friend Cherry Seaborn and the many friendships he formed with Taylor Swift, Justin Bieber, and the members of One Direction (all of whom Sheeran had written songs for). Smith includes dozens of candid photos of Sheeran and playfully recalls ill-timed moments, such as him eating a sausage roll backstage before performing at a Victoria's Secret Fashion Show. Sheeran fans will relish this well-told biography." – Publishers Weekly
Buy the book: Amazon | Barnes & Noble | Indiebound
---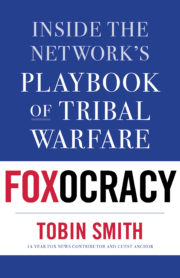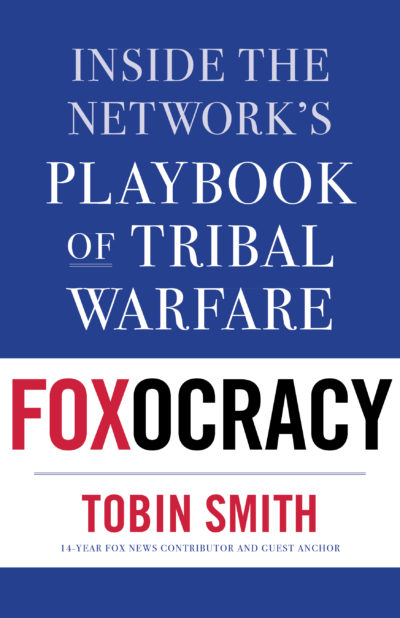 Foxocracy: Inside the Network's Playbook of Tribal Warfare by Tobin Smith
On sale 10/8/19
From a 14-year Fox News contributor, guest anchor, and two-time New York Times bestselling author comes an unprecedented insider's account of the Fox News playbook—the production secrets and manipulation strategies Fox uses to influence viewers, divide families, weaponize the daily discourse of news and public opinion, and addict a core audience on right-wing rage and fear.
Buy the book: Amazon | Barnes & Noble | Indiebound
---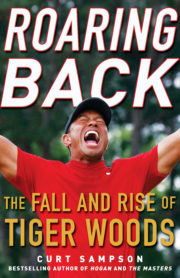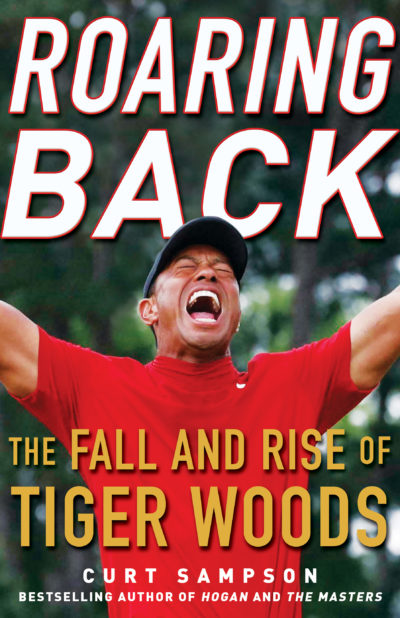 Roaring Back: The Fall and Rise of Tiger Woods by Curt Sampson
On sale 10/29/19
The incredible true story of Tiger Woods's dramatic return to glory at the 2019 Masters following his humbling and very public personal, physical, and professional setbacks.
Praise for the author: "The old sports writing axiom says, 'The smaller the ball, the better the writing,' and Sampson certainly has chops commensurate with golf's small sphere." ― Publishers Weekly
Buy the book: Amazon | Barnes & Noble | Indiebound
---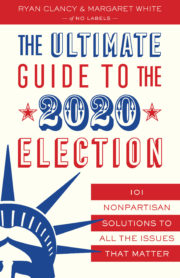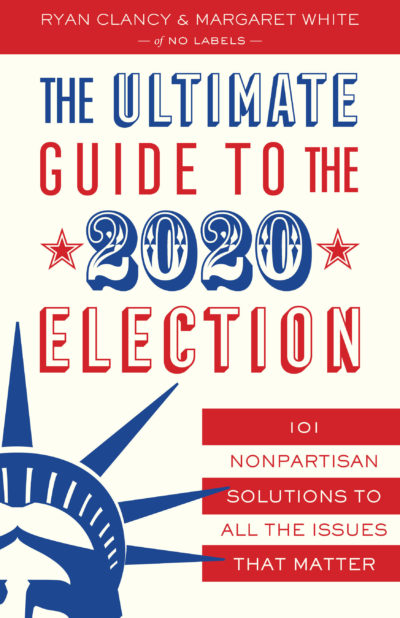 The Ultimate Guide to the 2020 Election: 101 Nonpartisan Solutions to All the Issues that Matter by Ryan Clancy and Margaret White of No Labels
On sale 10/29/19
From the NO LABELS political organization, this book presents an unbiased education for voters on all the key issues America faces and how we can overcome them.
Buy the book: Amazon | Barnes & Noble | Indiebound
---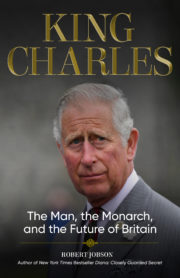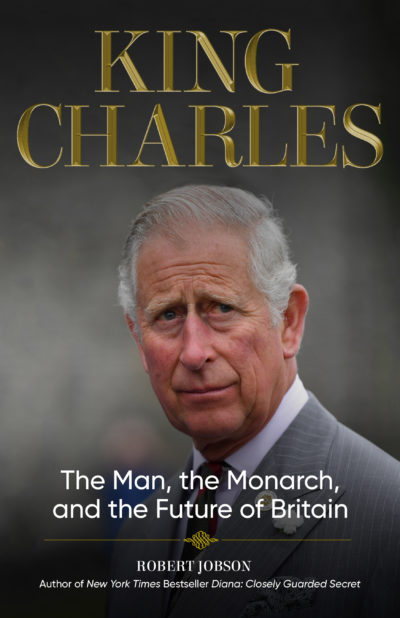 King Charles: The Man, the Monarch, and the Future of Britain by Robert Jobson
On sale 11/12/19
An explosive and revealing new biography of Britain's future king by the journalist dubbed "the Godfather of royal reporting" by the Wall Street Journal.
Buy the book: Amazon | Barnes & Noble | Indiebound