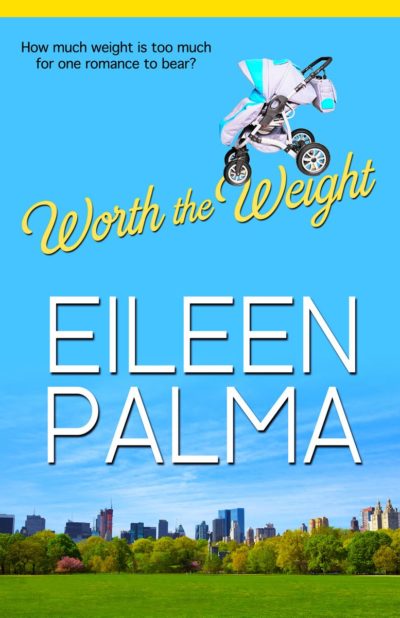 Worth the Weight
How much weight is too much for one romance to bear?
When Kate Richards, the effervescent host of television's KidFit and the author of kid-friendly diet cookbooks, runs into Jack Moskowitz at a dog park, sparks fly. He's attractive, charming, and single. She has no idea that he's also the one man who could cost Kate her career—the CEO of Considerable Carriages, a company that profits from childhood obesity.
Jack knows exactly who Kate is, though. She tore his company apart on television only the day before! Seeing an opportunity, Jack starts digging up dirt on his nemesis, to put her crusade on ice once and for all. But the more time the two spend together, the more his lie—and his feelings for Kate—spiral out of control.
When Jack and Kate try to tip the scales of romance it brings chaos, heartbreak and hilarity and more than a few laps around love's track.
Palma, Eileen