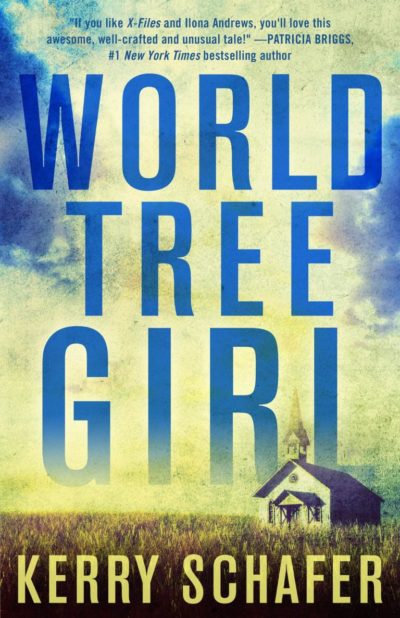 World Tree Girl
A Shadow Valley Manor Novel
The Shadow Valley Manor Series, #2
"If you like X-Files and Ilona Andrews, you'll love this awesome, well-crafted and unusual tale!" —Patricia Briggs, #1 New York Times bestselling author
The girl with the full-body tattoo of a world tree is not just another runaway. She's dead, for starters, and her veins are emptied of blood and oozing a strange, jelly-like substance. To Maureen Keslyn, seasoned paranormal investigator, former FBI agent, new owner of the Shadow Valley Manor Retirement Home, this isn't just a corpse. It's a sign that the Medusa, a dangerous paranormal hybrid, is on another killing spree.
Maureen and her team—Jake, the local sheriff, Matt, the Shadow Valley Manor cook with knife skills that extend beyond the kitchen, and eighteen-year-old Sophronia, who has an uncanny affinity for ghosts—are determined to hunt down and eliminate the creature.
Their case is complicated by the ghost of Maureen's former partner, Phil Evers, who refuses to cross to the other side, and his very much alive daughter Jillian, who shows up demanding to know how Maureen inherited the Manor. When Sophronia uses her power to try to help Phil across, a huge spirit storm blows up at Shadow Valley Manor, and she disappears. With the life of one of their own in deadly peril, Maureen and the team have a ticking clock to find Sophronia and bring down the Medusa.
"What do you get when you mix paranormal thrills, a feisty middle-aged heroine, and a tantalizing mystery set in a creepy rest home? Kerry Schafer's DEAD BEFORE DYING! Clever, fast-paced, and fun, Schafer weaves an irresistible tale sure to keep you reading far into the night." ―Lisa Alber, author of KILMOON and WHISPERS IN THE MIST
"Schafer deftly balances the menace of unknown evil with a smart and tenacious band of heroes―led by one kick-ass heroine. DEAD BEFORE DYING is an engaging, sizzling start to a new series." ―Tammy Kaehler, award-winning author of the Kate Reilly Mystery Series
Schafer, Kerry