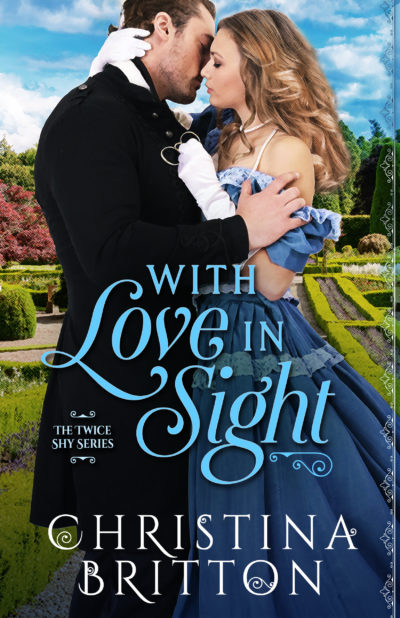 With Love in Sight
A witty Regency Romance from 2017 Romance Writers of America's Golden Heart Winner Christina Britton, perfect for fans of Julia Quinn and Tessa Dare.
An aging spinster at twenty-six, all Imogen Duncan sees ahead of her is a life of servitude to her overbearing mother. Her London Season has passed and her desperate shyness and reserved demeanor have destroyed any chance for a match. As her younger sister Mariah begins her own Season with a selection of suitors, Imogen believes her chances for excitement are well and truly lost…Until a case of mistaken identity and an accidental kiss bring adventure into her life.
Burying his guilt from a decade-old tragedy beneath a life of debauchery, Caleb Masters, Marquess of Willbridge is content enough to meet willing widows in dark gardens to numb the pain. But he is wholly unprepared when an innocent miss stumbles into his life, turning his superficial world on its head.
Drawn to the rogue that mistakenly stole her first kiss, Imogen finds not a suitor, but a friend. Free to be herself for the first time in her life, she begins to see a new beauty in the world around her…and see a strength in herself she never knew she possessed. But when friendship turns to passion, Imogen will accept nothing less than Caleb's heart. Can a healing of the past lead to the promise of a future together?
Britton, Christina