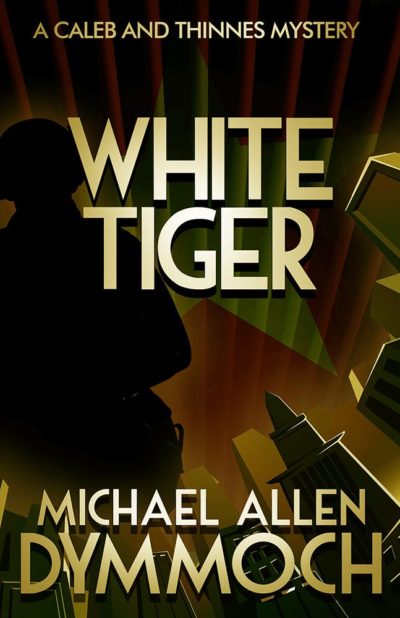 White Tiger
A Caleb & Thinnes Mystery
Caleb & Thinnes Mysteries, #5
In Vietnam, white is the color of death. The 1997 murder of a Vietnamese woman in Chicago's Uptown neighborhood brings Dr. Jack Caleb and Detective John Thinnes together to catch another Vietnamese transplant—a deadly criminal known only as the White Tiger.
The TV news report of a woman's murder in Uptown leaves psychiatrist Jack Caleb flashing back to Vietnam and sends him running to his own shrink.
Assigned to investigate, Chicago detectives John Thinnes and Don Franchi find the victim's son, Tien Lee, curiously unmoved by his mother's death. Their preliminary canvass of the dead woman's building and neighborhood reveals that Hue An Lee was well liked and well off, and she had never quarreled with anyone but her "good son."
Attending the autopsy next morning, Thinnes realizes that he knew the victim when he was stationed in Vietnam—twenty-four years earlier. Thinnes is pulled off the case when an anonymous tipster alleges he'd been intimate enough with Mrs. Lee to have fathered her son. But Thinnes can't let go. And when a schizophrenic man shows up at Mrs. Lee's wake, connecting the deceased to another Vietnam vet and to an unsolved murder in wartime Saigon, Thinnes starts a retrospective investigation of that crime. He solicits Dr. Caleb's help. Tien Lee complicates the case by insisting that the paternity allegation is an insult to his dead mother. He tries to keep Thinnes on the case.
Dr. Caleb's therapy leads him to relive his own in Vietnam War experiences. When he's brought into the Lee case by a request to help the schizophrenic mourner, Caleb teams up with Thinnes and his partner to discover the identity of the White Tiger and to set a trap for the elusive killer.
Dymmoch, Michael Allen