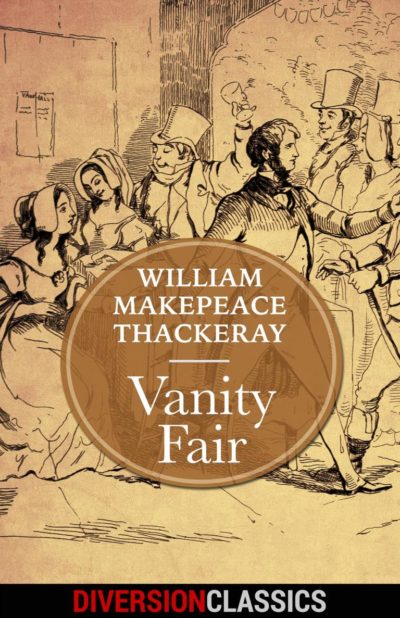 Vanity Fair (Diversion Classics)
Thackery's rapier-sharp wit depicts an unforgettably entertaining portrait of 19th century London in Vanity Fair.
Shunned for her lack of money and destined to live a dull life as a governess, Becky Sharp decides to take her fate in her own hands before it's too late. Using her wit, charm, and beauty, Becky aims straight for the upper crust of society, but she can't do it alone. Entangled in her tenacious web are a gallery of colorful characters, among them the sweet Amelia Sedley, the empty-headed Rawdon Crawly, his conservative and cold brother Pitt, and everyone's favorite wealthy aunt, Matilda Crawley.
The "novel without a hero" gives readers one perfectly imperfect character after another and is a must-read for fans of satire.
Featuring an appendix of discussion questions, this Diversion Classics edition is ideal for use in book groups and classrooms.
For more classic titles like this, visit www.diversionbooks.com/ebooks/diversion-classics
Diversion Classics