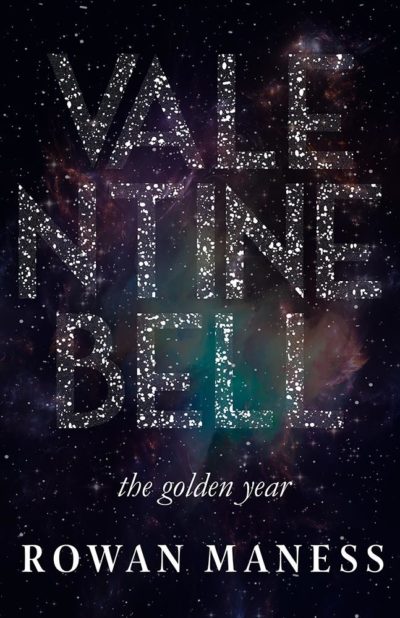 Valentine Bell
The Golden Year
In this enthralling science-fiction debut, a young girl learns that getting the best revenge takes more than secret powers—it takes luck.
Valentine Bell spends her days aboard the luxury cruise ship "The Heart of Io," traveling back and forth between earth and beautiful, mysterious Vala, a planet where the jungle holds a universe-altering secret. Born with a scar that bestows luck upon anyone who touches it, Valentine remains unaware of her secret power. All she knows is that she seeks greater adventures that what life has provided for her.
She finds it in the form of Orion Sides. Orion recruits Valentine into his father's gang of thugs and thieves who run the ship's underworld. Aided by her de-facto dad, Tycho, and her best friend, Luke, Valentine realizes that Orion's been using her powers to pull off a heist, and when a set of priceless jewels goes missing from the cabin of a powerful Ambassador, Valentine is sure she knows who's taken them. Out for revenge, Valentine embarks upon a dangerous journey that takes her into the Valan jungle, spurred on by strange connections, greater adventures, and unraveling her own tangled history.
Rowan Maness's stunning first novel invites readers into a dizzying world unlike any they've ever seen, and introduces a character whose journey will enchant anyone who has ever questioned their place in this world or any other.
Maness, Rowan