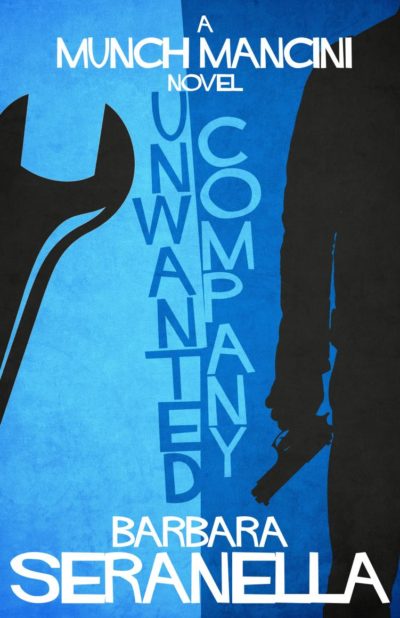 Unwanted Company
A Munch Mancini Mystery
Munch Mancini Mysteries, #3
Munch Mancini's hopes for a brighter future are endangered when a serial killer catches her in his sights.
"The most engrossing and fastest-paced Munch Mancini adventure yet." — Portland Oregonian
On the path to building a better life for herself, Miranda "Munch" Mancini has started her own limo service, to compliment her work as an auto mechanic. Times are tough, making it impossible to turn down a client, even when it's a shady federal agent hiring her services to ferry a sleazy diplomat. Munch hands the actual driving duties over to Ellen, an old friend who's fresh out of prison, also looking for a new start. When Ellen disappears with both the car and the client, the police are back on Munch's doorstep. A serial killer is on the loose, and Munch's client may have been a victim – or the perpetrator. Munch now must bring the police into her life again if she's going to put her past behind her and save a few lives – including her own.
"There's no more interesting protagonist in crime fiction than Munch Mancini… Don't miss this series." — Chicago Tribune
"A well-paced, effortless read." — Los Angeles Times
Seranella, Barbara