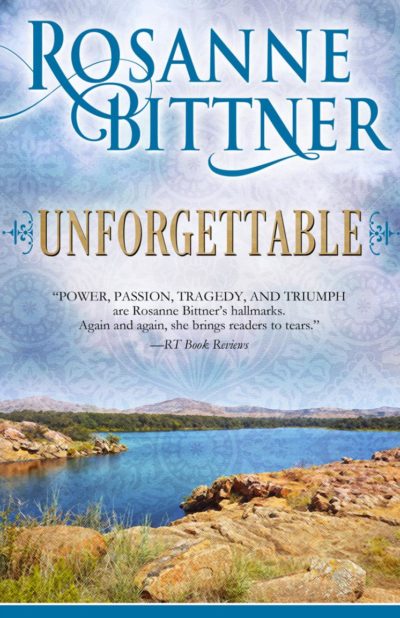 Unforgettable
Romance stalwart Rosanne Bittner pens a gorgeous, tragic, heartfelt novel of the promises we make, and the love that can come from breaking them.
Orphaned at a young age, street-savvy Ally Mills and her brother Toby agree on one thing: sticking together no matter what. When their daring escape from an evil man leads to the dusty plains of Oklahoma, they find their chance to make their fortune. Disguised as husband and wife, they set out on a journey to claim their own land in a new town.
Eagle-eyed army scout Ethan Temple sees through the fiery red head's disguise. Suspicious of the duo and drawn to Ally's tenacious spirit, the striking half-Cheyenne marksman can't help but keep watch over her.
Ally made an unbreakable pact, but the longer Ethan stays at her side, the more terrifying her realization grows: She's in love. Can Ally tell Ethan how she feels before he rides out of her life for good?
"Bittner's characters spring to life… extraordinary for the depth of emotion with which they are portrayed."—Publishers Weekly
Bittner, Rosanne