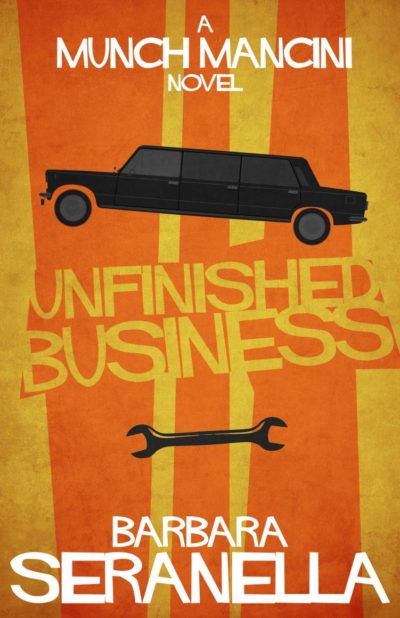 Unfinished Business
On and Off the Court with the 1990-91 Boston Celtics
Munch Mancini Mysteries, #4
Munch Mancini is forced to go on the offensive when a predator's threat strikes close to home.
"The writing is crisp, the action fast and furious, the thrills never sag…hard to put down." — Los Angeles Times
After leaving life on the street behind, Miranda "Munch" Mancini finally feels she has her life in order. As a mechanic to the elite of Los Angeles, a beloved mom, and a fledgling business owner, with the handsome Garrett Dimond at her side to complete the perfect picture. But the assault of a client and the murder of another put Munch on edge. When the killer targets Munch and her daughter, it sends her over. Munch will have to team up with an adversary from her past to find the killer, before he finds her.
"Creepy, Funny…Surprising." — The Houston Chronicle
Seranella, Barbara