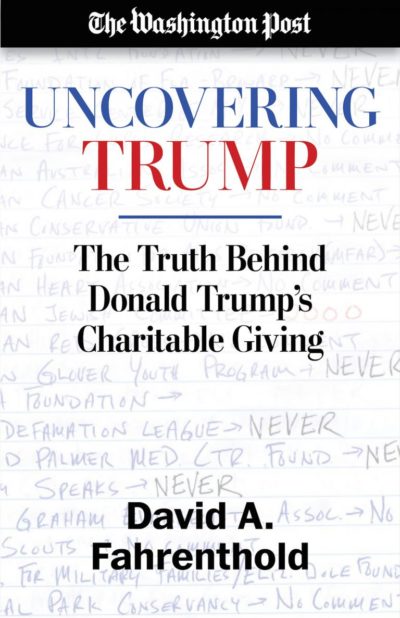 Uncovering Trump
The Truth Behind Donald Trump's Charitable Giving
From David A. Fahrenthold, winner of the 2017 Pulitzer Prize for National Reporting, comes a fascinating behind-the-scenes look at the stories and scandals of Donald Trump's campaign.
In February of 2016, Donald Trump promised $6 million in donations, including $1 million from his own pocket, to local charities along his campaign trail. But by the time he won the New Hampshire primary, he had stopped giving away money and had donated far less than his pledged amount. Washington Post reporter David A. Fahrenthold went in search of the missing money, and found a bigger story than he ever expected.
In this collection of articles from The Washington Post, Fahrenthold chronicles his investigations on candidate Trump. From a deep dive into the Trump Foundation to breaking the news of the now-infamous "Access Hollywood" tape, the information he discovered shaped the course of the campaign and set the tone for the Trump presidency.
A must-read for anyone who followed the 2016 campaign, Uncovering Trump takes you behind the scenes of Fahrenthold's investigation, through the lens of his expertly reported news stories.
Fahrenthold, David A.