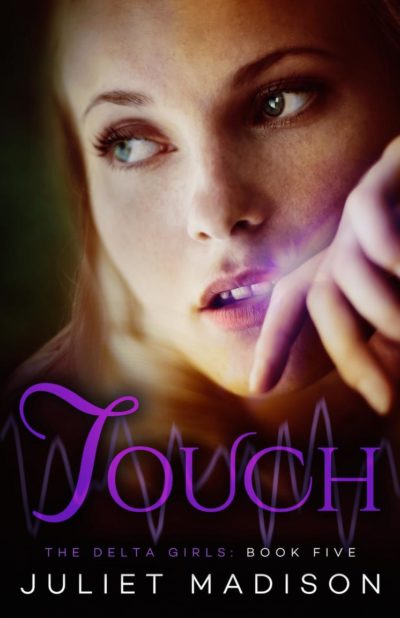 Touch
The Delta Girls - Book Five
In the astonishing conclusion to The Delta Girls series, the mystery that has haunted the Delcarta sisters will finally be answered, but discovering the truth may be the last thing they learn.
When Talia and her sisters take part in a live studio audience for a television show, the last thing the eldest Delta Girl expects is for her psychic gift to be unwillingly broadcast to the nation. Now the media are hounding her, and the sisters' secret life and the power they hold threatens to become public knowledge.
As Talia seeks refuge in a sculpture class, she meets mysterious loner and talented artist Marco Rodriguez. He seems to be the only person who doesn't treat her differently after discovering her apparent supernatural ability. But someone else has heard about Talia's gift―someone dangerous―and he will stop at nothing to get what he wants from her. Talia realizes that the evil threatening her may be linked to her father's disappearance. She is thrust into a conflicting dilemma of wanting to free herself from danger, but knowing that doing so may mean she never gets to find out the truth about her dad.
When her investigations lead her to become unintentionally separated from her sisters, how will The Delta Girls use their gift without each of the five sisters being present? Talia will have to decide how much she is prepared to risk in order to bring about justice and put an end to the mystery that has haunted their entire family.
Madison, Juliet